This is an archived article and the information in the article may be outdated. Please look at the time stamp on the story to see when it was last updated.
LAPD officials on Monday released surveillance video of a hit-and-run crash that killed a pedestrian in Westlake earlier this month and city officials are offering a $50,000 reward for information in the case.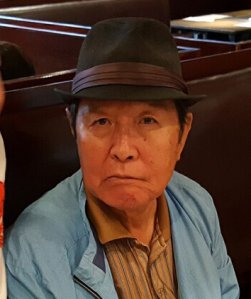 The crash occurred about 5 a.m. on Aug. 10. Byung Yu, 78, was crossing south on Union Avenue inside a crosswalk when he was struck by a vehicle heading west on 3rd Street.
Video released Monday shows that the driver stopped momentarily before fleeing. Yu died at the scene.
Los Angeles Police Detective Moses Castillo said the victim might have entered the crosswalk "a few seconds too soon."
"Unfortunately it cost him his life," Castillo said during a news conference Monday.
The detective encouraged the driver to turn himself or herself in.
"If the driver would have just stopped, identified themselves and rendered aid, this would have been investigated as a fatality collision and that's probably it," Castillo said.
The suspect vehicle was described as a 2012 to 2015 gray Chevy Trailblazer that was expected to have extensive front-end damage.
LAPD Capt. Gary Walters said 134 pedestrians were killed in Los Angeles in 2017, and 10 percent of those were hit-and-run crashes.
L.A. City Councilman Mitch O'Farrell said that fleeing the scene of a fatal crash is an ongoing issue in Los Angeles and that is why the city offers an automatic $50,000 reward for information in hit-and-run fatalities.
"That's a real issue and a real problem," O'Farrell said. He offered condolences to Yu's family.
Yu's wife, Kung Yu, said through an interpreter that she lost her best friend. She also encouraged the driver to come forward and that she forgives them.
Anyone with information was asked to contact the LAPD Central Traffic Division at 213-833-3713.