This is an archived article and the information in the article may be outdated. Please look at the time stamp on the story to see when it was last updated.
Authorities are seeking the public's help in locating a domestic violence suspect and the woman he's accused of abducting out of Monrovia Monday.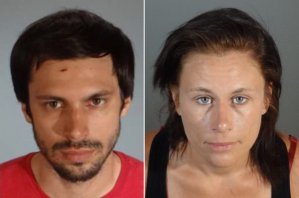 Local police found evidence an assault had occurred when they responded around 8:15 a.m. to a home on the 600 block of Vaquero Road, a residential cul-de-sac on the border with Bradbury, according to a news release from Los Angeles County sheriff's officials, who are joining the investigation.
However, the involved parties have not been found.
Detectives believe Robert Anthony Camou, 27, kidnapped his 31-year-old girlfriend, Amanda Kathleen Custer, against her will.
During a late afternoon media briefing, investigators said they went to the Vaquero Road home after Camou's parents, who live there, called police.
Officers said they found blood in the home, to which they have responded numerous times before for domestic violence.
Detectives have not determined what type of weapon was used in Monday's assault, and the extent of Custer's injuries is unknown.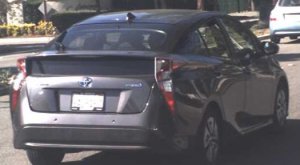 The pair is believed to be traveling in a gray, 2017 Toyota Prius with California license plate No. 8AOR167.
Custer is described as a white woman measuring 5 feet, 8 inches tall and weighing about 140 pounds with brown hair and green eyes.
Camou is a white man who is 6 feet tall, weighs around 150 pounds and has brown hair and brown eyes, authorities say.
Anyone with information on their whereabouts can contact the Sheriff's Department at 323-890-5500, or submit a tip anonymously via 800-222-8477 or www.lacrimestoppers.org.
DANGEROUS KIDNAPPING SUSPECT! Be on the lookout. Authorities think this man, Robert Camou, abducted his girlfriend, Amanda Custer, from a home on Sombrero Rd in Monrovia. They were last seen in a Prius. pic.twitter.com/4MEHHimylR

— Kimberly Cheng (@KimberlyChengTV) July 30, 2019