This is an archived article and the information in the article may be outdated. Please look at the time stamp on the story to see when it was last updated.
Prosecutors are searching for additional victims of a Laguna Niguel softball coach who is accused of sexually assaulting two 10-year-old girls, officials said Monday.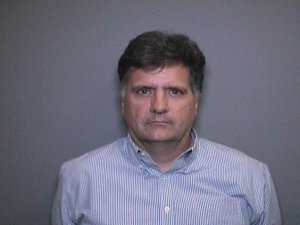 Glen Thomas Kauffman, 53, was expected to be charged with two felony counts of lewd acts on a child under 14 at his arraignment scheduled for Monday, according to a statement from the Orange County District Attorney's Office.
Officials said they would also seek a sentencing enhancement based on the allegation that he had multiple victims.
The Laguna Niguel resident coaches girls softball and also serves on the board of directors for the UC Irvine Alumni Association.
Though prosecutors cite Kauffman's coaching position as granting him access to and the trust of minors at the time of the crimes, they did not confirm that he met his victims through his coaching work.
The sexual assault allegedly took place over the course of three years, between August 2014 and August 2017.
Kauffman committed lewd acts upon one victim on multiple occasions and assaulted the second once, prosecutors said.
Orange County sheriff's officials, who investigated the case, arrested him on Aug. 27, according to the DA's office. It was unclear when exactly the crimes were reported.
If convicted as charged, the 53-year-old could serve a maximum sentence of life in state prison.
According to a profile posted on the UCI Alumni Association's website, Kauffman has worked as a financial planner for more than 20 years and has lived in Orange County since 1981.
Authorities are continuing to investigate Kauffman. Anyone with additional information or who believes they have been a victim can contact Supervising Investigator Eric Wiseman at 714-347-8794.