This is an archived article and the information in the article may be outdated. Please look at the time stamp on the story to see when it was last updated.
An Ohio man will spend a month in Orange County jail after pleading guilty to punching a right-wing demonstrator at an Aug. 20 Laguna Beach rally, officials said Friday.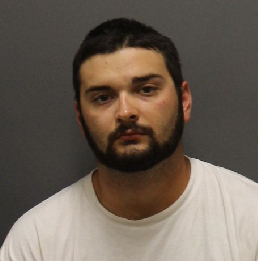 Richard Daniel Losey, 20, will also serve three years of informal probation as a result of the misdemeanor battery conviction, according to the Orange County District Attorney's Office.
The incident took place during the rally, organized by a group called "America First!" and billed as a "vigil" for victims of crimes committed by undocumented immigrants and refugees. Decades of research has shown immigrants are less likely to commit crimes than the general American population.
Ultimately, counter-protesters far outnumbered those who turned out in support of the event, the Orange County Register reported.
Losey approached the victim unprovoked around 8:40 p.m. and repeatedly punched the left side of his face, ear and temple area, according to prosecutors. The victim was participating in the anti-immigrant demonstration, they confirmed.
About 20 minutes later, Losey was still targeting the man. He tackled the right-wing demonstrator from behind before punching him and dragging him down the street, DA's officials said.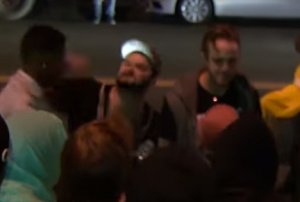 The next day, the victim reported the assault to the Laguna Beach Police Department, which opened an investigation. Officials have not released the victim's name, but the Los Angeles Times identified him as R.C. Maxwell.
Police identified Losey as a suspect in the case on Aug. 22 after he attempted to secure transportation back to Ohio and promptly arrested him.
A video posted to YouTube on Aug. 23 titled "R.C. Maxwell Attacked By Antifa For Trump Loyalism" shows a man standing amid a large crowd of counter-protesters, arguing with them.
"There is a problem with illegal immigration; I speak out against that. That doesn't make me a Nazi," the man identified as Maxwell is heard saying.
Many of the others assembled speak up against the remark, and one person can be heard telling him, "If you want to keep the peace, you should leave."
But after that, the video is heavily edited, with footage of the punch appearing to be spliced in from a different camera. It's not clear from the footage what exactly led up to the violence.