This is an archived article and the information in the article may be outdated. Please look at the time stamp on the story to see when it was last updated.
A 21-year-old woman from Ohio was killed during a skiing accident in Big Bear over the weekend, authorities said Monday.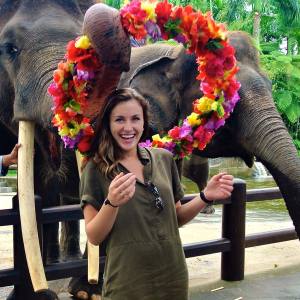 Natalie E. Altieri of Canton, Ohio, was skiing at Bear Mountain when she collided with a metal stairway, according to a brief San Bernardino County coroner statement.
Altieri was taken to an area hospital, where she was pronounced dead less than an hour later after the collision.
She died of "injuries sustained in the accident," according to the statement. An autopsy was set to be conducted to determine her cause of death.
It was not clear where at the resort the collision occurred.
Altieri was a fashion design student at the University of Cincinnati.
University President Santa J. Ono tweeted out the following statement: "My heart goes out to the friends and family of Natalie Altieri. We are fortunate that she graced the halls of the University of Cincinnati."
A friend of Altieri described her as "sweet" and "passionate."
"When I first met her, I felt like I knew her my entire life," Austin Woodby told KTLA.
On the day she died, Natalie Altieri drove her sister to the airport to fly home after the long Thanksgiving weekend and then headed off to ski with her friends, her mother, Beth Altieri, told KTLA in a telephone interview.
The family was headed to pick up the sister at the airport when they got the call from the emergency room about Natalie, she said.
"We're just all … shocked and saddened and devastated," Beth Altieri said.
Natalie Altieri was set to fly home to Ohio on Dec. 18 to spend Christmas with her family.