This is an archived article and the information in the article may be outdated. Please look at the time stamp on the story to see when it was last updated.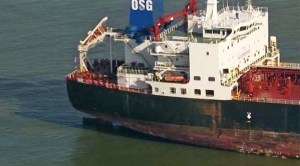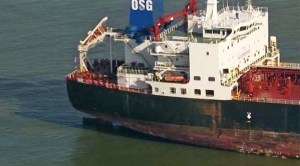 SAN FRANCISCO, Calif. (KTLA) — An oil tanker struck the Bay Bridge Monday morning, but authorities say it is not leaking oil into the water.
The tanker, named the Overseas Reymar, hit the bridge's western span at around 11:30 a.m.
Officials say the tanker was empty at the time of the accident.
There were no reports of damage or injuries.
On Nov. 7, 2007, a container ship slammed into a support on the bridge, ripping a gash in its side and rupturing its fuel tanks.
More than 53,000 gallons of fuel oil poured into the bay, killing more than 6,800 birds and closing beaches to swimmers for weeks.