This is an archived article and the information in the article may be outdated. Please look at the time stamp on the story to see when it was last updated.
An Oklahoma man Friday was found guilty of fatally shooting a Long Beach mother and her 4-year-old daughter in 2016, the Los Angeles County District Attorney's Office announced.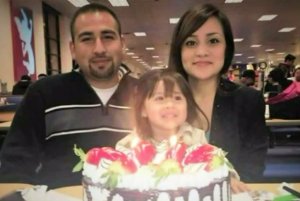 Brandon Colbert, 23, was convicted of two counts of first-degree murder for the shooting deaths of Carina Mancera, 26, and her daughter Jennabel, and the attempted murder of Mancera's longtime boyfriend, Luis Anaya.
The jury also found true the special circumstances allegations of lying in wait and multiple murders, the DA's office said.
Prosecutors said that Colbert hid behind a sign and opened fire on the family with a shotgun as they were returning home in August 2016.
Colbert left the scene and was arrested days later for stealing a car. The stolen car charges were dropped, but police matched DNA evidence found on a shotgun shell at the crime scene to Colbert and he was arrested for the homicides months later.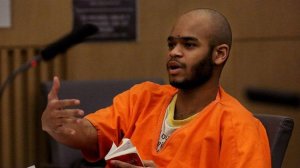 The motive behind the shooting, described as an ambush, remains unclear, but Colbert's family told the Los Angeles Times that he had a history of mental illness and drug use, and his behavior worried them.
He abruptly boarded a Greyhound bus from Tulsa to Southern California days before the shooting.
Colbert is scheduled to be sentenced on Feb. 2 and faces life in prison without the possibility of parole.