This is an archived article and the information in the article may be outdated. Please look at the time stamp on the story to see when it was last updated.
Police and school district officials in Upland held two town hall meetings Monday to address concerns following an on-campus shooting involving a woman and her adult daughter.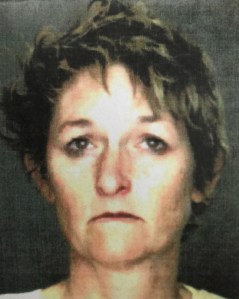 The shooting occurred Oct. 9 at Pepper Tree Elementary, where 41-year-old Amy Schaefer of Claremont allegedly shot her mother several times with a pellet gun.
Schaefer argued with the victim, an aide at a day care on campus, shot her and then fled, according to the Upland Police Department.
The school was placed on lockdown, and Schaefer was arrested about an hour later. She apparently shot herself with the pellet gun, police said.
Parent Karina Carretero told KTLA she was very concerned, and questioned why Schaefer was released on bail.
"What are we doing to make sure that this doesn't happen again, and that we protect our kids and our teachers and our administrators?" Carretero said. "We were very fortunate no one was killed, that nothing worse happened."
Schaefer was released about 12:30 am. Sunday, according to San Bernardino County inmate records.
Because of the Columbus Day holiday, police were not able to meet with prosecutors to discuss the case against Schaefer.
"What we did do is we obtained an emergency protective order that bans her from coming within 500 yards of the school,"  said police Capt. Ken Bronson.
After meeting with parents, Upland Unified School District Superintendent Nancy Kelly described the campus as being "very secure."
"This is one of those unthinkable incidents that you hope you never have to deal with," Kelly said. "Unfortunately, it happened here at Pepper Tree."
Sixteen mental health professionals were on the campus Monday, according to a statement from Kelly.
Forty students were in the day care at the time of the shooting, and a Girl Scout meeting was in a classroom, according to the statement. Students followed emergency procedures that they had been trained in, Kelly said.
According to Kelly, the victim's daughter was allowed on campus after passing through security, where school employees recognized her.
Schaefer allegedly asked her mother to step outside, but since the victim could not leave the children, the pair went into the kitchen where the shooting took place, Kelly said.
Dozens of children heard the gunshots and watched Schaefer leave the school covered in blood, Kelly said.
Police initially were not certain if the victim was Schaefer's mother or mother-in-law. But on Monday, Upland Police Department Lt. Cliff Mathews said the victim was the alleged shooter's mother.
Mathews referred to the incident as a "domestic dispute" that took place on the school campus.
The victim has not been identified. She remained hospitalized after being shot multiple times.
KTLA's Kennedy Ryan contributed to this story.
More video;