This is an archived article and the information in the article may be outdated. Please look at the time stamp on the story to see when it was last updated.
The mystery of how a prominent African American judge came to be found floating dead in the Hudson River has deepened as her family and widowed husband disputed suggestions by the New York Police Department that she had committed suicide.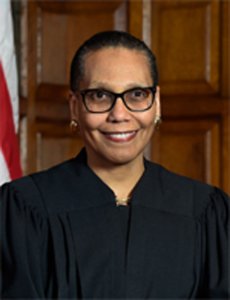 What is known is that Sheila Abdus-Salaam, 65, a judge on the state's highest court, went for a walk alone on the evening of April 11, locking the door to her Harlem brownstone, leaving her phone and wallet at home. Surveillance cameras showed her walking alone near the river shortly after midnight, according to the New York Police Department. The next afternoon, her body, fully clothed in sweat pants and sneakers, was found at the edge of the river in an area popular with joggers and bicycle riders.
In the initial days, police said that the death appeared to be a suicide because there were no obvious signs of trauma to her body. Reports circulated that her family had a history of suicide — that her 92-year-old mother had took her life during the Easter holiday in 2012 and her brother two years later. But her family now disputes those stories, saying in a statement that Abdus-Salaam's mother died naturally of old age and her brother of terminal lung cancer.
Gregory Jacobs, an Episcopal priest who become Abdus-Salaam's third husband when they married last year, also challenged the portrayal of his wife as suicidal.
Read the full story on LATimes.com.
The #NYPD is seeking info on the death of Judge Sheila Abdus-Salaam. Anyone with info is asked to call our detectives at the numbers listed. pic.twitter.com/pSXDtuaVTo

— NYPD 26th Precinct (@NYPD26Pct) April 18, 2017