This is an archived article and the information in the article may be outdated. Please look at the time stamp on the story to see when it was last updated.
SANTA MONICA, Calif. (KTLA) — The man believed to have carried out a deadly shooting rampage across the city of Santa Monica was officially identified by authorities on Sunday as 23-year-old John Zawahri.
The gunman's father Samir Zawahri, 55, his brother Christopher Zawahri, 24, and three others were killed in the rampage.
Police had been waiting to publicly release the suspect's name until they reached his mother, who was out of the country when Friday's shootings unfolded.
Zawahri had a history of mental issues, law enforcement sources close to the investigation revealed Saturday.
He was previously hospitalized for allegedly talking about harming someone, according to the official.
The 23-year-old is believed to have killed five people and wounded four others before officers shot and killed him inside a library on the campus of Santa Monica College.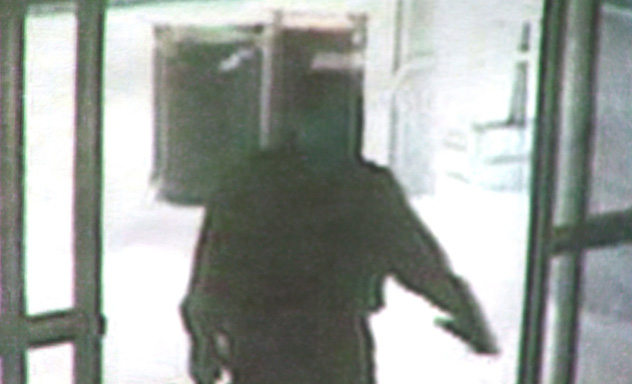 "Any time someone puts on a vest of some sort, comes out with a bag full of loaded magazines, has an extra receiver, has a handgun and has a semiautomatic rifle, carjacks folks, goes to a college, kills more people and has to be neutralized at the hands of police, I would say that's premeditated," Santa Monica Police Chief Jacqueline Seabrooks said.
Zawahri had more than than 1,300 rounds of ammunition with him during the attack, Seabrooks added.
Back in 2006, Santa Monica police officers were called regarding Zawahri to the Yorkshire Avenue home that was gutted by fire on Friday.
The specifics of the case could not be revealed because Zawahri was a juvenile at the time.
One of the victims killed in the shooting rampage was identified Saturday as 68-year-old Carlos Navarro Franco from West Los Angeles, the Los Angeles county coroner's office said.
Franco was a groundskeeper at Santa Monica College, college president Chui L. Tsang wrote in a Facebook post.
Franco's daughter, Marcela, 26, was also shot and killed as the two rode together in an SUV to the campus.
She was taken off of life support Sunday morning at Ronald Reagan UCLA Medical Center in Westwood.
A memorial fund in Carlos Franco's name was set up by the SMC Foundation.
For more information on the fund, click on The Carlos Franco Family Memorial Fund.
Check back for updates on this developing story.