This is an archived article and the information in the article may be outdated. Please look at the time stamp on the story to see when it was last updated.
"We have an active shooter at North Park Elementary," the caller says. "One of our teachers was shot."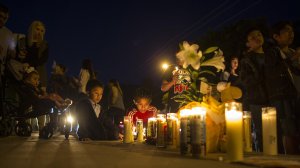 Those are the first words a frantic woman told a 911 dispatcher Monday morning in San Bernardino.
In audio recordings of the emergency call released by the San Bernardino Police Department on Friday morning, it's clear those on campus knew the outline of what had happened inside Karen Smith's classroom.
When the dispatcher asks the caller for a description of the shooter, she responds that he's a black man.
"He's Mrs. Smith's husband," the unidentified caller says.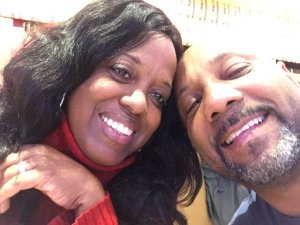 A police spokeswoman said Friday the department was releasing the emergency call audio recording "due to high interest."
Cedric Anderson walked onto to the campus after telling the front office he was dropping something off with his wife, police have said. He proceeded to Smith's special needs classroom, B-1, and wordlessly opened fire with a Smith & Wesson .357 revolver.
There were 15 students in the classroom, as well as two adult aides and Smith, the teacher.
Smith died on scene. Two boys near her were also shot: Jonathan Martinez, 8, died; 9-year-old Nolan Brandy remains hospitalized but has improved.
After reloading at one point, Anderson shot himself.
But in the 911 audio, the caller says she believes he's still on campus.
"I'm scared. I'm in the office," the caller says.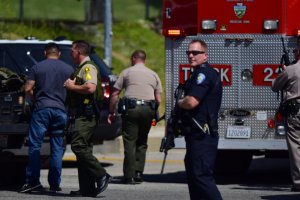 Police responded within minutes, finding Smith and Anderson dead. The two boys were taken to Loma Linda University Medical Center.
Smith and Anderson, both 53 and married in January after a four-year relationship, had marital problems. Smith had moved out from the home they were sharing in Riverside. He had made threats to her, but none involving gun violence and nothing she took very seriously, police said.
Smith resisted Anderson's efforts to get her to come home, San Bernardino Police Department Chief Jarrod Burguan said this week.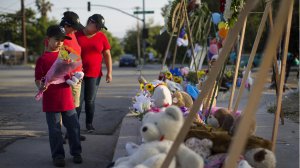 "I don't know if that just reached a boiling point or what it was, nor do we know exactly why he chose to do this at the school," Burguan said.
No one on campus knew of the discord, according to the chief.
The school is set to reopen Monday.
A prayer vigil for Smith is set to be held at her church, Grace Chapel, at 1595 East Art Townsend Drive in San Bernardino, at 6 p.m. Friday.