This is an archived article and the information in the article may be outdated. Please look at the time stamp on the story to see when it was last updated.
MACARTHUR PARK, Calif. (KTLA) — A long-awaited wrongful death case against Toyota in which a woman died after losing control of her car in 2009 began Thursday.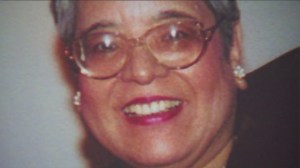 Noriko Uno, 66, of Upland, died when she crashed into a telephone pole and a tree after losing control of her Toyota Camry.
Uno's family said her car suddenly accelerated and wouldn't stop.
"She was horrified, going upwards of 100 mph through a city street," Family representative Gar Mardirossian said.
The family claimed that a brake override system would have prevented the accident.
"When you have the opportunity to put a safety feature in a car, at no cost, put it in," Mardirossian said.
More than 80 acceleration cases have been filed against Toyota in the U.S.
Toyota issued the following statement in regards to the case:
"Our sympathies go out to the family and friends of Noriko Uno. Toyota is committed to providing its customers with safe and reliable vehicles, including the 2008 Camry driven by Mrs. Uno, which was equipped with a state-of-the-art braking system and has earned top safety and quality honors. We are confident the evidence will show that a brake override system would not have prevented this accident and that there was no defect in Mrs. Uno's vehicle."
Correction: A previous version of this article erroneously reported that the family claimed there was a defect in the car's braking system. The family said a brake override system could have prevented the collision. The story has been updated to reflect the change.