This is an archived article and the information in the article may be outdated. Please look at the time stamp on the story to see when it was last updated.
State officials are being asked to review the work of the Orange County Crime Lab after more errors were found in its blood-alcohol testing — mistakes that could potentially affect dozens of DUI cases.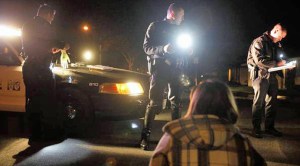 The new discoveries come just weeks after the lab acknowledged inaccurate blood-alcohol test results in 2,200 driving-under-the-influence cases.
Prosecutors responded by sending letters to drivers charged with DUIs, including 900 who already had been convicted.
Now, Sheriff Sandra Hutchens and the county Board of Supervisors have requested that the state department of health review the lab's procedures and case standards and present the results to elected leaders, officials said.
Click here to read more at latimes.com.