This is an archived article and the information in the article may be outdated. Please look at the time stamp on the story to see when it was last updated.
Police were looking Saturday for additional victims of an Orange County man who was arrested after a woman came forward claiming she had been sexually abused by him when she was a child, about a decade earlier.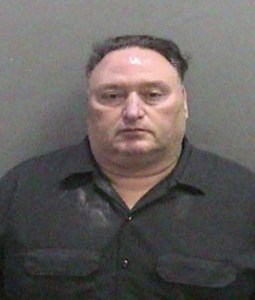 Frank Carmen Simonetta, a 54-year-old Stanton resident, was arrested at his home on Tuesday — the same day the unidentified woman reported the abuse, according to the Tustin Police Department.
Police announced the arrest Friday.
The 24-year-old alleged victim told police she had been sexually abused in Tustin between the ages of 12 and 15.
"Tustin Police Detectives investigated the incident and were able to quickly corroborate the victim's statements," a police news release stated.
Simonetta was then arrested on suspicion of lewd acts on a child, sodomy, digital penetration and continual sexual abuse of a minor.
Anyone with information about the case or additional victims was asked to contact Detective Pam Hardacre at 714-573-3248.