This is an archived article and the information in the article may be outdated. Please look at the time stamp on the story to see when it was last updated.
ABC's telecast of the 90th Oscars was watched by 26.5 million viewers on Sunday, the smallest TV audience on record for the ceremony.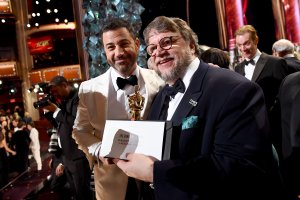 The average audience for the broadcast was down 19.5% from last year's 32.9 million viewers and under the previous low of 32 million viewers in 2008, according to data from Nielsen.
ABC late-night host Jimmy Kimmel was the emcee of Sunday's telecast, his second consecutive year in the role. Jon Stewart hosted in 2008.
The steep decline can be attributed to the challenge that all major television events face: the emergence of streaming online video. With so many programming options, even a major awards telecast that is perennially the most-watched entertainment program of the year is no longer an automatic default choice for viewers. The Grammy Awards and the Super Bowl both experienced ratings declines this year.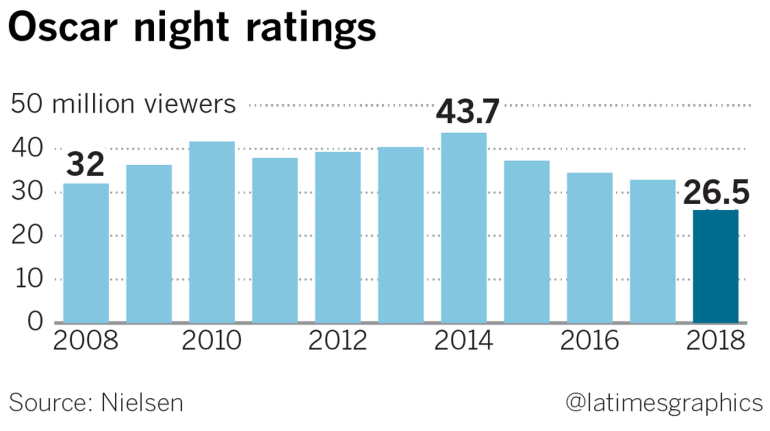 Read the full story on LATimes.com.