This is an archived article and the information in the article may be outdated. Please look at the time stamp on the story to see when it was last updated.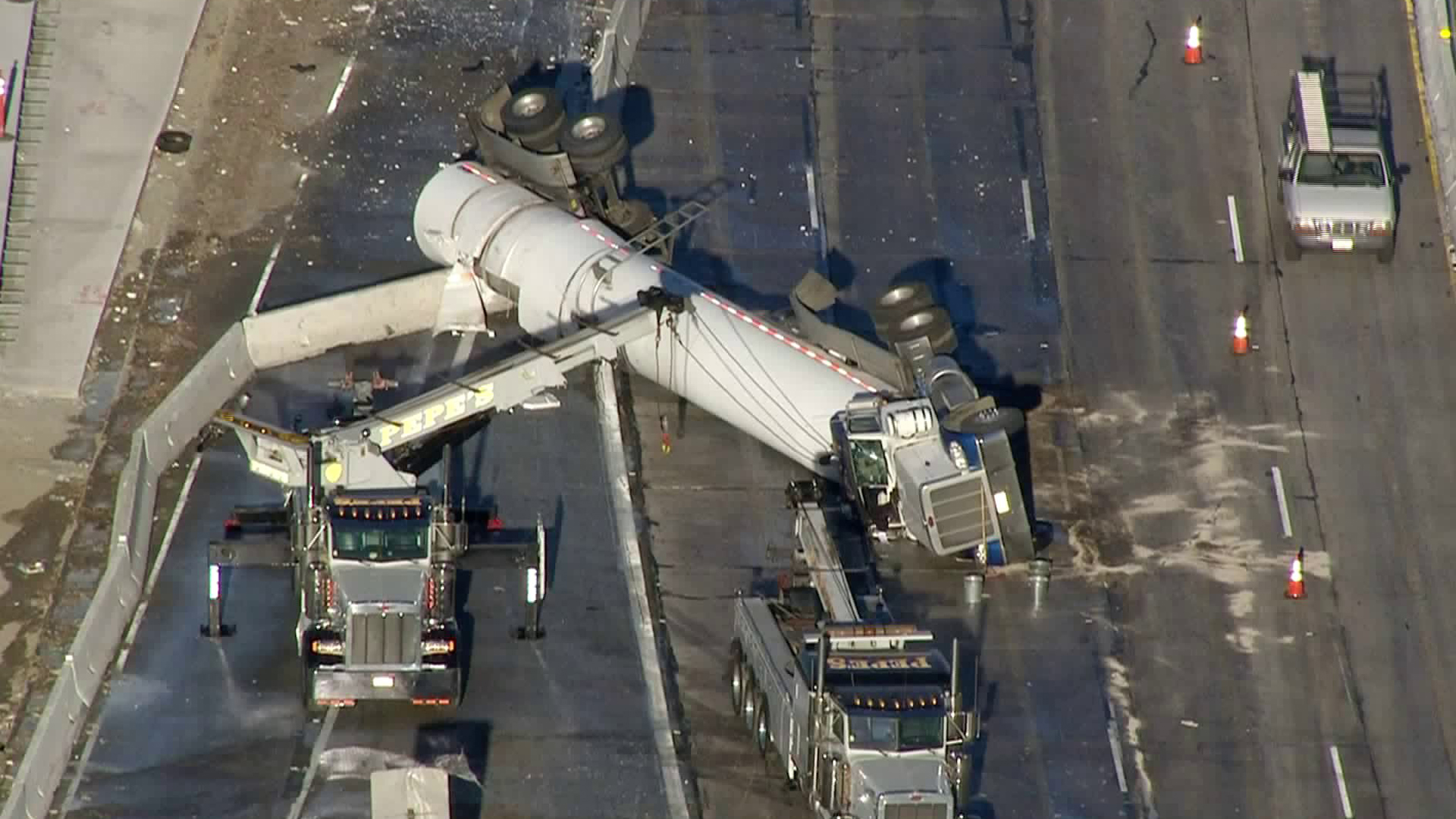 A crash involving a big rig hauling milk has left all but one lane of the southbound 5 Freeway closed through Burbank for hours on one of the busiest traffic days of the year.
The crash occurred about 5:30 a.m. Wednesday just north of Burbank Boulevard, according to the California Highway Patrol's traffic incident page.
The overturned tanker was leaking thousands of gallons of milk across lanes and blocking traffic. Just before 6 a.m., a SigAlert was issued.
By 8:20 a.m., CHP was saying only the No. 1 lane would remain open until 1 p.m., but the entire freeway reopened by noon, according to Caltrans.
The crash came as more than 4 million Southern California drivers were expected to hit the roads for the Thanksgiving holiday. AAA predicts it will be the busiest Thanksgiving holiday travel season in the past 10 years.
Crews working on cleanup, repair and movement of K-rail where truck carrying milk spilled on SB I-5 at Burbank Blvd. Only one lane open #ThanksgivingTravel pic.twitter.com/ehOzPWQzBv

— Caltrans District 7 (@CaltransDist7) November 22, 2017
SIGALERT UPDATE IN BURBANK: SB I-5 AT BURBANK BLVD – #2, 3, 4 LANES, AND THE BURBANK BLVD OFF-RAMP BLOCKED UNTIL 1300 HRS DUE TO A COLLISION

— CHP PIO – LA County (@CHPsouthern) November 22, 2017