This is an archived article and the information in the article may be outdated. Please look at the time stamp on the story to see when it was last updated.
A man who founded and operated a Los Angeles rehabilitation center for alcohol and drug abuse was convicted on Monday of sexually assaulting eight women, including patients at his facility to whom he provided drugs, according to the Los Angeles County District Attorney's Office.
A jury found Christopher Bathum, 56, guilty of charges including rape, sexual penetration by foreign object, forcible oral copulation and sexual exploitation, the DA's office said in a news release.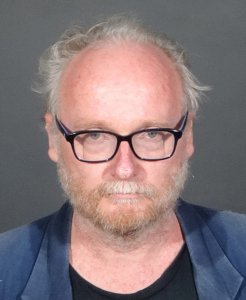 During the trial, prosecutors argued Bathum preyed on women who were being treated at a rehab facility he owned and ran — Community Recovery of Los Angeles. Authorities have previously said Bathum owns 13 such facilities across L.A. and Orange counties, along with another six in Colorado.
Between 2014 and 2016, he would give drugs to women he was supposed to be treating for addiction, prosecutors said. Then, while the women were drugged, he would sexually assault them.
The women ranged in age from 20s to early 30s and many of the assaults were at treatment facilities run by Bathum, according to prosecutors.
He was convicted of a total of 31 criminal counts and now faces a maximum sentence of 65 years in state prison and lifetime sex offender registration.