This is an archived article and the information in the article may be outdated. Please look at the time stamp on the story to see when it was last updated.
The mother of a 24-year-old Oxnard man who was trying to make it in Hollywood pleaded for help Tuesday finding the motorist who mowed her son down and left his body in a roadway over the weekend.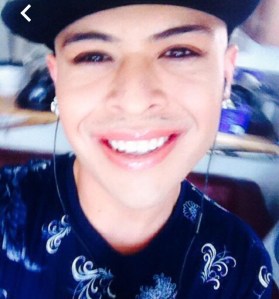 Robert John Ryan, 24, was found lying supine at the intersection of Hollywood Boulevard and Ivar Avenue about 3:30 a.m. Sunday, Los Angeles police said.
He was pronounced dead on scene.
His mother, Ann Ryan, contacted KTLA Monday after seeing the station's coverage of her son's killing. She returned to the site of the collision on Tuesday, sobbing.
"I'm so sorry, Robert," she cried.
She asked for witnesses to come forward, and police also requested the public's help.
"My son was alone at the time- Possibly mugged and wandered into the street where he was fatally hit," Ann Ryan wrote in an email to KTLA.
Ryan believes that her son was violently robbed, then dumped on the street, where he was struck. She called the alleged attack a hate crime because her son was gay.
Robert Ryan had a large bump on the back of his neck, was missing his cellphone, and the stones of his earrings were removed from the settings, she said.
Police said they have discovered surveillance video of the crash, and it will be released in coming days after investigators review it. The video does not appear to show an attack prior to Ryan being struck, an LAPD detective said.
Robert Ryan was an aspiring model who was pursuing a career in fashion and entertainment, Ann Ryan said.
He lived at the Los Angeles LGBT Center's Youth Center on Highland for homeless youth, she said. And he worked at the Hard Rock Cafe at Hollywood & Highland center, his mother said.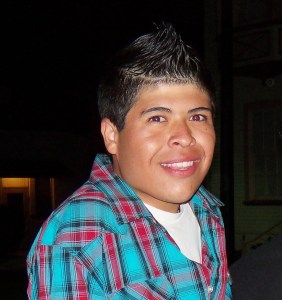 "Robby's life was taken too quickly in a heinous way and we hope this case is solved," said Gil Diaz of the LGBT Center.
Ann Ryan said she doesn't want her son to be forgotten.
"This is a tragic event and his brief life and career was snuffed out and I want to know why and how," Ann Ryan said. "He is my only son."
There was no suspect or vehicle description available, and the investigation was ongoing, the Los Angeles Police Department stated Tuesday.
Anyone with information about the collision was asked to contact West Traffic Division detectives Officer Garcia or Officer Marin at 213-473-0234. During nonbusiness hours or on weekends, call 877-527-3247. Anonymous tipsters should call 800-222-8477 or text to 274637, beginning the message with "LAPD," or click "webtips" at LAPDOnline.org.