This is an archived article and the information in the article may be outdated. Please look at the time stamp on the story to see when it was last updated.
A marijuana growing operation spanning three facilities that were not properly permitted was discovered in San Bernardino on Wednesday and the woman who owns the properties was taken into custody, police said.
Two of the locations were large warehouse spaces while a third was a residence that had been converted into an indoor growing space, according to Lt. Mike Madden with the San Bernardino Police Department.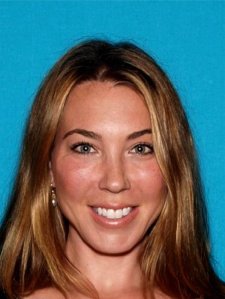 One of the warehouses, an old Pac-Bell property in the 600 block of North E Street, is on the same block as the back entrance to the Police Department's D Street headquarters. The other warehouse was located in the 300 block of South Mountain View Avenue, while the converted home is on the 1600 block of North D Street.
Police began investigating the properties in July after being tipped off to the unpermitted activity by a $67,000 utility bill at the E Street location.
A team of SWAT agencies and police officers raided all three locations Wednesday morning and uncovered tens of thousands of plants, Madden said. He described the growing operations as very large and sophisticated.
Officials were in the process of removing the plants but said it would take multiple days.
All three properties are owned by Stephanie Smith, who lives in Pacific Palisades, and paid for the buildings in cash, police said. A search warrant was served at her home and she was detained pending further investigation.
Madden on Wednesday afternoon told KTLA he expected Smith to be arrested.
Eight men were also taken into custody, officers said, though it was unclear how they were related to the operation.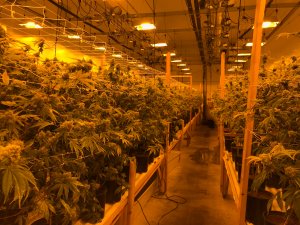 Last November, San Bernardino voters repealed its ban on marijuana sales and replaced it with a permitting system. Marijuana businesses must register their business information and plan, pay a fee, complete a background check and disclose information about the facility's layout and design — and have it all approved by the city.
San Bernardino began issuing permits in June, but Smith had not obtained for one, Madden said.
In addition to acquiring a permit from the city, county, or city and county they are operating in, marijuana businesses in California must also register with the California Department of Tax and Fee Administration, and with the Secretary of State if they are operating as a corporation or limited liability company.
There are three state agencies who oversee the licensing of cannabis-related businesses at the state level: the Bureau of Cannabis Control for distributors, retailers and labs; the CalCannabis Cultivation Licensing Program for cultivators; and the Manufactured Cannabis Safety Branch for cannabis products such as edibles.
However, police believe unpermitted operations will thrive even after recreational sales become legal in January because of the desire to escape paying taxes.
Correction: An earlier version of this article incorrectly stated that Stephanie Smith had been arrested Wednesday. She was taken into custody, according to police.