This is an archived article and the information in the article may be outdated. Please look at the time stamp on the story to see when it was last updated.
A mother and her boyfriend were facing the death penalty in the killing and torture of a 10-year-old Lancaster boy, prosecutors announced Wednesday.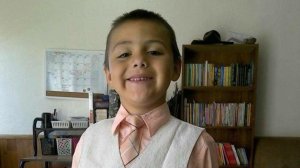 Heather Maxine Barron, 29, and Kareem Ernesto Leiva, 32, pleaded not guilty on Wednesday to charges of murder and torture, as well as a special circumstance allegation that they intended to kill the woman's son, Anthony Avalos, through torture, according to the Los Angeles County District Attorney's Office.
Both defendants appeared stoic and downcast as they sat in the courtroom. Leiva kept his gaze trained on the ground nearly the entire time, while Barron silently stared ahead at the proceedings.
If convicted as charged, the two could be sentenced to death or life in prison without the possibility of parole.
Prosecutors also filed an additional count of child abuse against the pair for allegedly beating the 10-year-old's  younger brother.
According to investigators, Barron called 911 on June 20 claiming her son had fallen in their Lancaster apartment in the 1100 block of East Avenue K. Responding officers discovered Anthony unresponsive and had him taken to the hospital, where he died the next morning.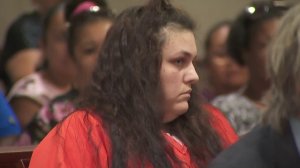 The defendants tortured Avalos for at least five days leading up to his death, prosecutors alleged.
Barron and Leiva poured hot sauce on the boy's face and mouth, hit him with a cord and belt, repeatedly held him upside-down before dropping him on his head, and asked other children in the residence to hurt him, according to court documents released in July. They're also accused of alternating between starving and force-feeding the boy and throwing him into furniture.
Anthony's father, Victor Avalos, lived in Mexico and has told reporters that his son couldn't open up perhaps because his mother always loomed over him.
Avalos, along with Anthony's aunt and uncle, demanded an investigation of the social workers who visited the boy's home several times before his death.
According to a county report, the Department of Children and Family Services had 13 contacts with Anthony's family from February 2013 and November 2016, but there were no further communications afterwards.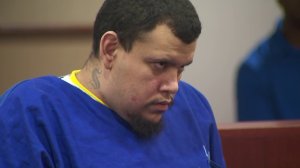 The correspondence involved allegations by others that Barron and her boyfriend neglected and abused Anthony and his siblings. The L.A. County Sheriff's Department previously said seven children, between 11 months and 12 years old, were removed from the home after Anthony's death.
Although the county's review of the social workers' actions recommended steps to reduce risk for minors in the future, it concluded that Children and Family Services took "considerable actions" in the case.
"What is clear is that Anthony's death did not occur while the family was being monitored by DCFS," the report said.
The audit highlighted the difference between the child's case and that of Gabriel Fernandez, a Palmdale boy who authorities said died at age 8 in 2013 following months of torture by his mother and her boyfriend. In that case, an L.A. County judge upheld charges against the social workers accused of mismanaging evidence and falsifying records.
David Barron, the brother of Anthony's mother, and his wife, Maria, continued to push for a "full-blown" probe on the Department of Children and Family Services.
"DCFS had the opportunity to save [Anthony and his siblings] and they chose to look the other way…They need to change the way they do things," the aunt told reporters as she appeared to hold back tears following Barron and Leiva's arraignment.
The District Attorney's Office said prosecutors have yet to decide whether they would seek the death penalty. Barron and Leiva were scheduled to return to court on Nov. 27.
"At this point, as long as she doesn't walk free, I don't care if it's life or death," David Barron said of his sister.
Maria Barron said no punishment could bring her closure.
"They might get the death penalty, but that's not going to bring Anthony back," she said.
KTLA's Erika Martin contributed to this report.