This is an archived article and the information in the article may be outdated. Please look at the time stamp on the story to see when it was last updated.
The husband of one of the women apparently drawn in by stories told by Jeffrey Alan Lash — the man whose body was found decomposing in an SUV not far from his stockpiles of firearms, ammunition and cash — blames the reclusive Pacific Palisades man for destroying their marriage.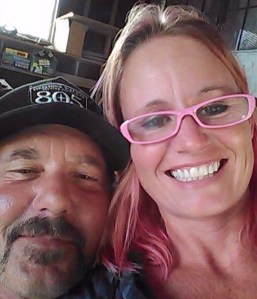 Jim Curry told KTLA his world was turned upside down when his wife Dawn Marie VadBunker met Lash while she worked for Lash's fiancée Catherine Nebron.
VadBunker started working for Nebron about four years before Lash died, as a property manager in Ventura.
Her job also entailed renting garages all over Southern California, where Lash could store his dozens of vehicles.
"The story was that since 'Bob' was CIA that he had other agents that might need vehicles on a whim," Curry said.
All contact between VadBunker and Nebron was conducted over the phone for years, Curry said.  The two only met in person for the first time earlier this year, he said.
Then three months ago, VadBunker finally got to meet Lash, who introduced himself as "Bob."
"She was overly excited to meet this guy that had been hyped up for so long … and then things started changing," Curry said.
Nebron told VadBunker that Lash was half alien and worked for the CIA, Curry said. VadBunker's parents first told KTLA about that belief in the wake of Lash's death.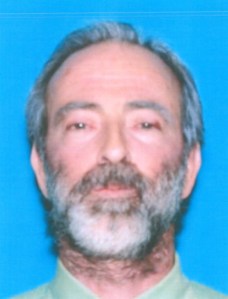 Curry said the information turned his wife into a different person.
"All this other hocus-pocus about the CIA guy started getting conveyed to me, and it's just weird," Curry said.
Curry and his wife were married for a little over a year when she suddenly left him on June 14. Curry was blindsided by her decision.
"A week earlier she told me she'd never been so happy in her life," Curry said.
Curry told KTLA that VadBunker, Nebron and Lash would regularly meet at Bristol Farms in Santa Monica.
The women were with Lash when he died on July 4 in his SUV in the parking lot of the grocery store, Curry said.
Brentwood dentist Dr. Phillip Gorin was also with them, according to attorney Daniel Brookman, who represents a group of Lash's cousins. Gorin is Nebron's ex-husband.
There was a plan in place if Lash should die. The women were supposed to leave Lash's body for government agents to pick up and then leave town themselves.
That was exactly what the two women did, according to Nebron's attorney, Harlan Braun.
The women parked the SUV, with Lash's body inside, outside Nebron's Pacific Palisades condo and went to Oregon without telling anyone, including VadBunker's parents, who soon reported their daughter missing.
When Nebron returned two weeks later, Lash's badly decomposing body was still there. At that point, she called Braun, who notified police.
Police located Lash's body and the 1,200-plus firearms, tons of ammunition and $230,000 in cash he was storing in Nebron's condo.
A probate court was investigating the source of Lash's wealth and who was entitled to inherit it.
Meanwhile, Curry is still wondering what became of his wife.
The mother of two never returned from Oregon and has not contacted him. She did send her worried parents, who live in Oxnard, a letter that "expressed deep regret for all the worry she caused," according to the Oxnard Police Department.
VadBunker's mother believed her daughter may be suffering from a mental breakdown.  According to Laura VadBunker, her daughter believed Lash was an alien "sent to earth to protect us."
"I can't believe this," Laura VadBunker told KTLA in a telephone interview shortly after Lash's body was found by police on July 17. "It's worse than a 'Twilight Zone' movie and we've lived through hell."
As for Lash, Curry thinks he was a just a paranoid man who spent his time and money preparing for a doomsday scenario.