This is an archived article and the information in the article may be outdated. Please look at the time stamp on the story to see when it was last updated.
The Palmdale mother of slain 8-year-old Gabriel Fernandez, has pleaded guilty to charges in connection with his torture killing on Thursday, prosecutors said.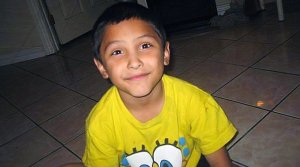 Pearl Fernandez, 34, entered the guilty plea to a count of first-degree murder during a pretrial hearing Thursday morning. She also admitted to special circumstance allegation of intentional murder by torture, according to a news release from the Los Angeles County District Attorney's Office.
Fernandez faces life in prison without the possibility of parole when she is sentenced on June 7, the release stated.
Her plea comes two months after a jury recommended her boyfriend, 37-year-old Isauro Aguirre, be sentenced to death for murdering the child in 2013.
Aguirre was convicted of first-degree murder on Nov. 15; jurors also found true a special circumstance allegation of torture. His sentencing is scheduled for next month.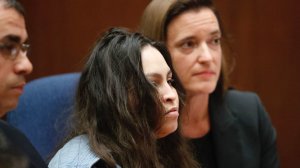 During Aguirre's trial, prosecutors argued that the defendant participated in the systemic and severe abuse of Gabriel for months before he died on May 24, 2013.
The horrific abuse included being beaten, burned with cigarettes, whipped, shot with a B.B. gun, forced to eat cat litter and feces, and had been locked in a container for days, according to prosecutors and witness testimony.
Aguirre hated the little boy because he thought Gabriel was gay, which spurred his treatment of the child, prosecutors said.
Two days before her son died, Fernandez called 911 because her son was unresponsive after a beating, according to the Los Angeles Times, which cited grand jury testimony.
When paramedics responded to the home, they found the boy naked and suffering from numerous injuries, including a fractured skull, broken ribs and burns.
Aguirre and Fernandez were subsequently arrested.
The boyfriend was convicted Nov. 15 following a four-week trial, in which prosecutors accused Fernandez of conspiring with Aguirre to conceal their abuse from others.
Four L.A. County social workers who were assigned to Gabriel's case have also been charged in connection with the case and will be tried. It was not immediately known when they their trials would begin.