This is an archived article and the information in the article may be outdated. Please look at the time stamp on the story to see when it was last updated.
A 28-year-old teacher pleaded not guilty Tuesday to charges that he sexually molested a 17-year-old student enrolled in a special needs program at a high school in Palmdale.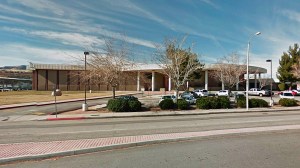 Aaron Alvidrez, a long-term substitute teacher at Highland High School, allegedly assaulted the boy in a classroom and in his vehicle in September and October, according to a news release from the Los Angeles County District Attorney's Office.
Authorities were alerted to the alleged abuse by school officials after the student reported he had been sexually assaulted multiple times.
The Lancaster man was taken into custody one day after detectives began looking into the allegations made by the student, who was enrolled in a special needs program, according to the Los Angeles County Sheriff's Department.
Alvidrez was charged with seven felony counts, including three counts of sodomy of person under 18, two counts of oral copulation of a person under 18, and one count each of distributing or showing pornography to a minor and meeting a minor for lewd purposes, the release stated.
If convicted of the charges, Alvidrez faces a maximum sentence of eight years in state prison, according to the DA's office.
A preliminary hearing for Alvidrez was scheduled for Dec. 2.