This is an archived article and the information in the article may be outdated. Please look at the time stamp on the story to see when it was last updated.
A 28-year-old Palos Verdes Estates man pleaded no contest Wednesday to punching another fan in the head after a 2015 Dodgers-Mets playoff game.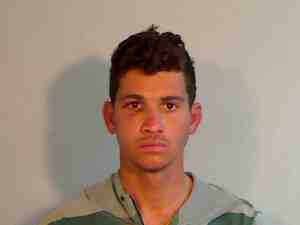 Michael Rae Papayans struck a 50-year-old man in the stadium parking lot, knocking him to the ground and leaving him with serious head injuries.
He entered a no contest plea to one count of assault by means likely to produce great bodily injury and an allegation that he caused great bodily injury, the Los Angeles County District Attorney's Office announced.
He is due to be sentenced in one year, on Feb. 22, 2018.
Under a plea agreement, Papayans will serve 14 days in jail, complete 80 days of community service, and enroll in an anger management course. He must also pay more than $100,000 in restitution.
The incident began when Papayans' mother confronted a group leaving Game 1 of the National League Division Series between the Dodgers and the New York Mets on Oct. 9, 2015.
She yelled epithets at the group, one of whom was wearing Mets attire, and then was joined by her son, who also engaged in a verbal dispute, the DA's office said.
Papayans then punched the victim, knocking him unconscious. The man fell to the ground and hit his head on the pavement.
Witnesses reported hearing his skull crack on the ground and seeing a lot of blood. The victim was initially hospitalized in critical condition.
Papayans was not arrested and charged in the incident until February 2016.