This is an archived article and the information in the article may be outdated. Please look at the time stamp on the story to see when it was last updated.
IRVINE, Calif. (KTLA) — Health officials in Orange County are warning parents about an outbreak of potentially deadly meningococcal disease.
Back in February, 18-year-old Kaitlyn Dobrow, of Huntington Beach, awoke with a bad headache and couldn't get out of bed.
She began to vomit and had diarrhea.
Her mother then saw what looked like bruising spreading throughout Kaitlyn's body just below her skin.
They rushed her to an area hospital that day, Kaitlyn was eventually transferred to the UC Irvine Medical Center, where she has been ever since.
The two most common types of the infection result in meningitis, an infection of the spinal cord and brain, and meningococcemia, an infection of the bloodstream.
Teens and young adults are particularly susceptible to becoming infected.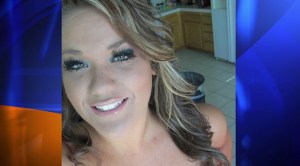 Because of this disease, Kaitlyn has had to have all four of her limbs amputated.
She has gone through nine surgeries, and doctors believe more are to come.
Health officials want parents to be aware of the deadly disease, which is easily preventable by vaccination.
The Centers for Disease Control and Prevention recommends that children be vaccinated for the first time at age 11 or 12, followed by a booster at age 16.
The vaccine protects against four strains, including the type linked to at least five deaths in Tijuana.
Symptoms include sudden onset of fever, headaches, stiff neck, nausea, vomiting, increased sensitivity to light and confusion.
These infections can cause hearing loss, learning problems, brain damage, loss of a limb, or death.
About one in 10 people with meningococcal disease will die from it even if treated appropriately.
The bacteria is spread through the exchange of bodily fluids and secretions — which can happen when people live in close contact or through kissing.
The CDC says that older teens who were not vaccinated should get the shot as soon as possible, especially if they are about to move into a college dorm.
If you want to donate to help with Kaitlyn Dobrow's medical treatment, visit: www.giveforward.com/fundraiser/1d32/kaitlynndobrowinspireshope.
Correction: An earlier version of this story erroneously linked the Orange County strain of meningitis with a strain in Tijuana. The two are separate. The story has updated to reflect the change.