This is an archived article and the information in the article may be outdated. Please look at the time stamp on the story to see when it was last updated.
A paroled rapist who went missing after allegedly cutting off his court-ordered GPS monitor was found in Palmdale, the Los Angeles Police Department announced Wednesday.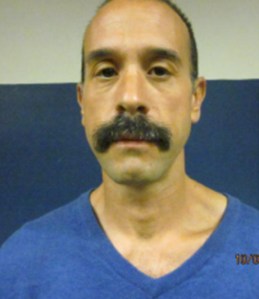 Deputies discovered Joseph Serapiglia while responding to a burglary alarm call at a home in the 36700 block of Auburn Court, according to Sgt. Dave Sauer of the L.A. County Sheriff's Department.
A 40-year-old man had tried to enter the garage through the pedestrian door and set off the alarm. The man, identified as Adrian Madrigal, told deputies he was acquainted with the homeowner, Sauer said in a news release.
Deputies then searched the garage and found Serapiglia hiding under a mattress. He gave them several false names before revealing his true identity, according to Sauer.
Serapiglia was detained, but it was not immediately clear whether he had been arrested.
Police warned the previous day that 43-year-old registered sex offender had escaped to an unknown location after cutting off his monitoring device.
He had last been seen Friday in Panorama City near the intersection of Sepulveda and Roscoe boulevards, according to LAPD.
Madrigal told deputies that he and Serapiglia had met in jail a few years ago. He said they rode the Metrolink together to Palmdale and intended to stay with Madrigal's acquaintance, according to Sauer.
Serapiglia was convicted in July 1991 for attempted murder and rape and received a 42-year sentence, according to a new release sent by LAPD on Tuesday.
He served 23 years in prison before being released to live in San Fernando last April.
KTLA's Jennifer Thang contributed to this report.