This is an archived article and the information in the article may be outdated. Please look at the time stamp on the story to see when it was last updated.
A 25-year-old woman who was kidnapped and left partially clothed in a remote area of Shasta County was found by several people who were out looking for a Christmas tree, the Redding Police Department said Wednesday.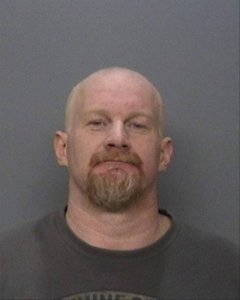 The victim told investigators she was "forcibly taken" in Redding on Monday afternoon by two acquaintances, whom she identified as 33-year-old Johanna Knighten and 44-year-old Fred Sanderson, according to a police news release.
She said she was placed in Knighten's white van, where she alleged Sanderson physically assaulted her and held her against her will, the release stated. The victim told police the suspects believed she had stolen drugs from the man.
The woman was driven to a remote location, where she was forced to partially undress. Wearing only a pair of shorts in extremely cold temperatures, the victim wandered in the rural wooded area that was unknown to her, with no phone and no way of summoning help, according to the police.
In addition to the cold, she was also exposed to rain and snow.
The victim survived overnight by sheltering in a burned-out tree and drinking water from a mud puddle, the release stated.
She was rescued the following day in an area east of Eskimo Hill, near Hat Creek. The woman was suffering from exposure and taken to a hospital in Redding.
That same day, police arrested Knighten without incident. After being interviewed, she was booked at the Shasta County Jail on suspicion of kidnapping, attempted murder and conspiracy, according to the release.
Authorities are still searching for Sanderson and released his photo as they sought the public's help in finding him.
Police described the suspect as white, 6 feet 2 inches tall, 250 pounds, with short or shaved blond hair, and blue eyes.
Anyone who knows Sanderson's whereabouts or has information about the case is urged to call Redding police at 530-225-4200.