This is an archived article and the information in the article may be outdated. Please look at the time stamp on the story to see when it was last updated.
Amid new reports that Pasadena-based Judge Alex Kozinski groped women, including a law student, an east coast federal appeals court was assigned Friday to conduct an investigation.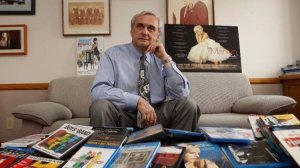 The Washington Post reported Friday that nine more women have complained of improprieties by Kozinski, including four who said he touched them improperly.
An unidentified former law student at the University of Montana, now 33, told the Post that Kozinski touched her breast last year during a reception.
UC Irvine law professor Leah Litman said he touched her leg and pinched her at a dinner in July.
Read the full story on LATimes.com.