This is an archived article and the information in the article may be outdated. Please look at the time stamp on the story to see when it was last updated.
A Pasadena man who shot his teenage girlfriend point blank in the head, killing her, was sentenced 19 years to life in prison, the Los Angeles District Attorney's Office announced Friday.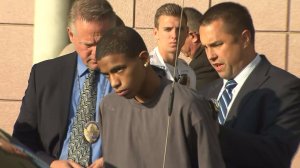 Jonjon Crummie, 21, pleaded no contest to second-degree murder in the February 2014 slaying of his live-in girlfriend, the DA's office said.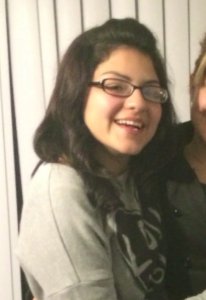 Crummie fatally shot his girlfriend, 19-year-old Irais Acosta, inside the bedroom they shared at his parents' home on Raymond Avenue, prosecutors said. He shot her point blank in the forehead after she told him that she was leaving him, prosecutors said.
Crummie's mother, Yvonne Lomeli, "facilitated his arrest" in the days after the killing, Pasadena police said.
Lomeli told KTLA at the time that her son had borrowed a gun for protection from gangs in Pasadena. She said Crummie had "no reason" to kill his girlfriend and that there's "a lot of mental issues behind this."
"He says … he don't remember anything," Lomeli told KTLA. "He says, 'I was sitting down talking to her … and the next thing you know, I just remember yelling and, when I looked, she was already dead.'"
"For whatever reason, he snapped," his mother said at the time.
Meanwhile, a relative of Acosta told KTLA at the time that the 19-year-old was in a very controlling relationship with Crummie.
"My family says that he was very jealous," said Angel Olvera-Lopez, a cousin of Acosta. "She would only hang out with him. No time for friends."