This is an archived article and the information in the article may be outdated. Please look at the time stamp on the story to see when it was last updated.
A Pasadena yoga instructor was found guilty Wednesday of sexually assaulting his female students during one-on-one "healing sessions."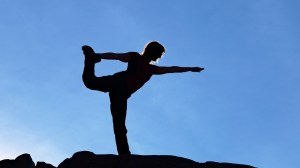 A Pasadena Superior Court jury convicted Naader Shagagi, 56, of four counts of sexual battery by fraudulent representation, the city of Pasadena announced Thursday.
Shagagi held private healing sessions at his his Lake Avenue studio, Yoga Kingdom Sanctuary, where he repeatedly groped at least three young women, claiming that his intimate touching was therapeutic.
Prosecutors said that Shagagi called himself a "healer" and a "messenger of gods," telling the women he could communicate with the divine and cure breast cancer.
Shagagi's studio claimed its curative yoga could "melt away the disease" his students experienced, from chronic pain to anxiety and depression. At least one brochure, referenced by prosecutors, said that his methods could cure "any ailments."
Shagagi has been teaching for 30 years and has his own yoga DVD series. He has instructed more than 20,000 people, and trained thousands of teachers through his yoga program, according to his website.
His private healing sessions were advertised at $99 per meeting.
Shagagi is set to receive his sentence in on Dec. 5 at Pasadena Superior Court. He will be registered as a lifetime sex offender.
"We are grateful that the jury has sent a strong message that sex crimes will not be tolerated," said Pasadena City Attorney Michele Beal Bagneris in a statement about the conviction.
Bagneris urged any additional sexual assault victims to contact the Pasadena Police Department at 626-744-4241.