This is an archived article and the information in the article may be outdated. Please look at the time stamp on the story to see when it was last updated.
LAKE FOREST, Calif. (KTLA) — Pastor Rick Warren returned to the pulpit at Saddleback Church on Saturday following a 16-week absence.
Warren's son Matthew committed suicide in April after struggling with mental illness.  He was 27.
Warren's recent hiatus was the longest the minister had gone without preaching, according to a post on his Facebook page.
The minister's wife, Kay Warren, joined him for two services on Saturday.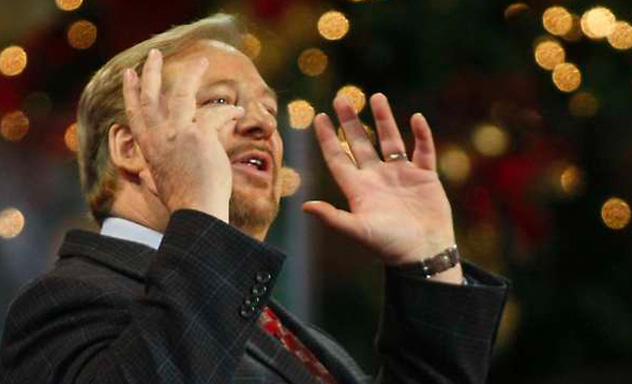 His sermon at Saturday's services was titled "How To Get Through What You're Going Through," according to the church's website.
"I was in shock for at least a month after Matthew took his life… at least a month," Warren said.
"For 27 years, I prayed every day of my life for God to heal my son's mental illness. It was the number one prayer of my life and it didn't make sense," Warren added.
Warren founded Saddleback Church in 1980.
About 20,000 people attend weekend services, according to church officials.
Warren gave the invocation at President Obama's first inauguration in 2009.
He has appeared on the cover of Time magazine and authored the bestselling book "The Purpose Driven Life."