This is an archived article and the information in the article may be outdated. Please look at the time stamp on the story to see when it was last updated.
A person possibly exposed to the deadly Ebola virus was being treated at a Sacramento hospital on Tuesday night, according to KTLA sister-station KTXL.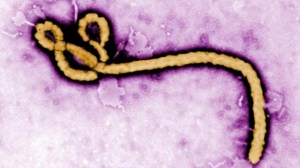 The patient, who is at Kaiser Permanente South Sacramento Medical Center, was being kept isolated while doctors determined whether or not the person was infected with the virus, the television station reported.
It could take several days to confirm or rule out infection.
Sacramento County Department of Health and Human Services told the station that the proper protocols were being followed.
Last month, two American missionaries who contracted the virus in Liberia were transported to Atlanta for treatment.
More than 1,200 people have died so far in the West Africa outbreak, CNN reported.