This is an archived article and the information in the article may be outdated. Please look at the time stamp on the story to see when it was last updated.
A pedestrian killed in a hit-and-run crash in the Westlake neighborhood Friday morning has been identified by friends as a 78-year-old man.
The deadly crash was reported about 5:20 a.m. near the intersection of Third Street and Union Avenue. Los Angeles Police Department officials said a 67-year-old man was crossing in a marked crosswalk when he was struck by a vehicle.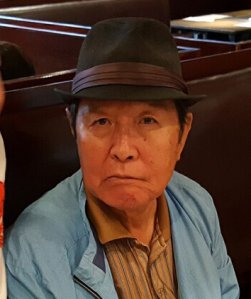 Friends of the victim later identified him as Byung Yu and said he is actually 78 years old, not 67 as police said.
Authorities said the driver did not stop or slow down and continued heading west on Third Street.
The victim died at the scene.
The suspect vehicle was described as a 2012 to 2015, silver or gray Chevy Trailblazer that was expected to have extensive damage to its front end. A Metro bus captured video of the SUV as it drove from the scene.
Detective Moses Castillo said the victim was following his daily routine of picking up a copy of the local newspaper and a coffee when the crash occurred.
"Today that was not the case," Castillo told KTLA.
No further details about the crash were available.
KTLA's Judy Oehling contributed to this story.