This is an archived article and the information in the article may be outdated. Please look at the time stamp on the story to see when it was last updated.
Los Angeles police were searching for the driver who struck and killed a pedestrian Friday morning in Hollywood, then took off.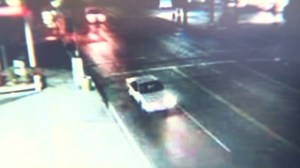 The incident happened around 3:20 a.m. near 6750 Santa Monica Blvd., according to the LAPD.
Investigators believed the 22-year-old victim was standing in front of a bus stop when she slipped and fell onto the road.
"The vehicle was unable to stop, hit the pedestrian. It carried the pedestrian approximately 30 feet before the pedestrian fell off the vehicle," Detective Zachary Hutchings of the Los Angeles Police Department said.
"They never slowed down," said Craig Cousins, a friend of the victim.
Instead of stopping, the vehicle continued on, committing a hit-and-run felony, Zachary said.
Witnesses told KTLA 5 the woman's birth name was Kemonta McKenzie and she called herself "Unique."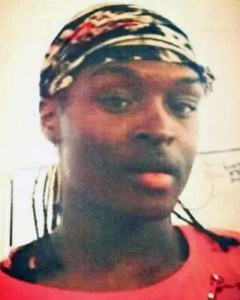 McKenzie, who was described by witnesses as transgender, was said to be a long-time fixture in the neighborhood.
She was in the process of legally changing her name, her godmother Porshay Daniels told KTLA 5.
Authorities were trying to locate a white or gray Ford Thunderbird that was captured on video moments after the deadly crash.
Anyone with information was urged to contact the LAPD.
Over the past few years there has been an epidemic of hit-and-runs in the city of Los Angeles.
This year alone, more than 14,000 hit-and-run incidents have been reported in Los Angeles, according to LAPD Cmdr. Mike Williams.
Earlier this month, Williams told the Los Angeles City Council that the number of hit-and-runs had risen 3 percent over the past year.
"It is truly a crisis," Williams said.
Following the LAPD commander's testimony, the City Council approved several police recommendations to deal with the problem.
Among the measures, the council said it would support state legislation to increase penalties for anyone caught after leaving the scene of an accident.