This is an archived article and the information in the article may be outdated. Please look at the time stamp on the story to see when it was last updated.
A pediatric nurse in San Diego allegedly sexually molested a prematurely born 2-month-old foster infant in his care, taking graphic cellphone photos and videos of the abuse, the FBI announced Wednesday.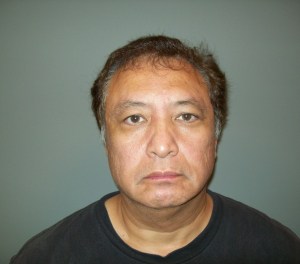 Michael William Lutts, 50, was arrested Tuesday after a search of his home found several hundred child pornography images and videos on computers, hard drives and other media, FBI Special Agency Darrell Foxworth stated in a news release.
A cellphone seized during the search contained evidence of Lutts sexually molesting a 2-month old infant at his home on Tierra Baja Way beginning Aug. 4, the day the foster baby was placed in his custody, according to the FBI.
The graphic images, described in detail in a federal criminal complaint filed against Lutts Wednesday, showed repeated acts of molestation over several weeks "with the baby crying throughout one video."
Lutts was charged with sexual exploitation of a child.
He was identified after a search warrant was served in April on an email address belonging to an individual who was distributing child pornography, the complaint stated. Lutts allegedly sent child porn images to the email address in December 2013.
While FBI agents investigated Lutts, they learned that a 2-month-old foster baby was placed in Lutts' residence after being prematurely born.
Because of Lutts' occupation as a pediatric nurse, the FBI was asking for the public's assistance finding other possible victims, the release stated. The FBI did not report where Lutts was employed as a pediatric nurse, only stating he worked in San Diego County.
Anyone with information was asked to contact the San Diego Division of the FBI at 858-320-1800.
Lutts was scheduled to appear in federal court in San Diego Friday. He was being held at a federal prison in San Diego.