This is an archived article and the information in the article may be outdated. Please look at the time stamp on the story to see when it was last updated.
A person died after being electrocuted in South Los Angeles Friday evening, fire officials said.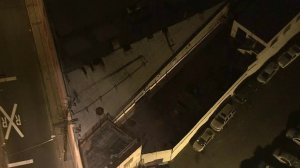 Officials were still working to determine the source of the fatal shock and other surrounding circumstances, the Los Angeles Fire Department said in an alert.
The deadly incident occurred just before 7:30 p.m. in the 1600 block of East 25th Street, in the Central-Alameda neighborhood.
Fire officials could not immediately determine the victim's age or gender.
A Los Angeles Department of Water and Power facility is located in the area, according to Officer Drake Madison with the L.A. Police Department.
Aerial footage from the scene showed the victim's body appeared to be located within the DWP premises in the industrial part of town.
However, Madison confirmed the victim was not a DWP employee.
At least one LAPD patrol car and two fire vehicles had responded to the scene Friday night.
No further details were immediately available.
KTLA's Nidia Becerra and Erika Martin contributed to this report.