This is an archived article and the information in the article may be outdated. Please look at the time stamp on the story to see when it was last updated.
A 55-year-old man man died Friday when a pine tree fell in Van Nuys, causing power lines to fall on top of a car, the Los Angeles Fire Department reported.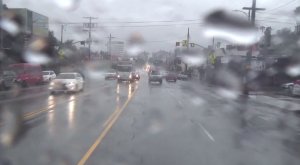 The deadly incident happened about 12:43 p.m. in the 5300 block of North Sepulveda Boulevard, fire officials reported. The man walked outside shortly after the tree fell and stepped in a puddle of water without knowing the water was charged, an official from the Los Angeles Department of Water and Power told KTLA.
The man suffered an electrical shock and was taken to a local hospital.
LAFD confirmed around 4:15 p.m. that the man was pronounced dead at the hospital.
Officials warned residents to stay away from all downed power lines.
No other information was released.
Fire officials originally said the incident happened in Sherman Oaks.