This is an archived article and the information in the article may be outdated. Please look at the time stamp on the story to see when it was last updated.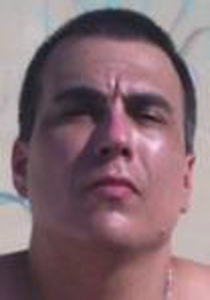 The suspect sought in what investigators described as a double homicide in Hemet was arrested in Mexico, police said Thursday.
Elisha Samson Chiles, 37, was detained by Tijuana police before being turned over to Hemet police investigators at the border Wednesday, the Hemet Police Department posted on their Facebook page.
Samson was named a person of interest following the deaths of two women found inside a home in the 1200 block of South Buena Vista Street on Wednesday.
The two women were believed to be mother and daughter, one in her 60s and the other in her 90s, according to neighbors, who described Chiles as being a relative of the victims.
Chiles has a long criminal history, including a 2013 conviction in Oklahoma for assault and battery on a police officer, court records showed.
He was also arrested twice in the Los Angeles area for felony crimes in 2007, records indicated.
Following his arrest, Chiles was described by police as a suspect in the killings and booked on two counts of murder.
He was being held on $1 million bail, the Police Department stated.
Anyone with information about the case was asked to contact Investigator Doug Klinzing at 951-765-2423.