This is an archived article and the information in the article may be outdated. Please look at the time stamp on the story to see when it was last updated.
Police said they detained a woman wanted for questioning on Wednesday after the bodies of three people were discovered at a home in the Leimert Park neighborhood of South Los Angeles the night before.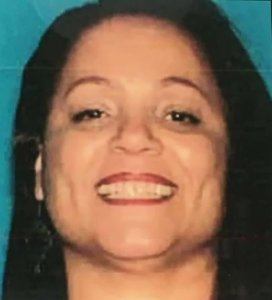 Hours after naming Nancy Amelia Jackson, 55, as a possible witness to the crime, Los Angeles police announced that they were interviewing her. She began working as a caretaker in the home six weeks ago, authorities said.
The remains of two men and a woman were found around 8:30 p.m. Tuesday inside the residence in the 3900 block of South Bronson Avenue by a family member who came by to do a welfare check after receiving a call from a concerned neighbor, Los Angeles Police Department Capt. Peter Whittingham said.
Police identified the deceased as Phillip White, 65, who lived in the home; his mother Orsie Carter, 79; and her husband, William Carter, 83.
A neighbor said he contacted a relative of the victims after noticing the mother's car had been parked in front of the house for an unusually long period of time, according to investigators.
A family member, who described himself to police as the son of one of the victims, went inside to find his father, grandmother and her husband dead in the bathroom area, Whittingham said at the scene Tuesday.
"There was something suspicious about the way they were found," he said.
The bodies were "piled on each other in some way," according to the captain.
All of the victims had suffered some sort of blunt trauma to the head, Whittingham said. White and his mother were also shot, according to detectives.
Investigators believe the killer might have known the victims since there were no obvious signs of forced entry, Whittingham said.
Jackson had lived at the home for a short period of time, investigators said. Police believe she might have crucial information about the crime.
The 55-year-old caretaker was romantically involved with White, who had a severe disability, according to authorities. The Carters came regularly to check in on White, but did not live at the home, according to family friend Earl Richardson.
He told KTLA that White, a former track star, had been battling multiple sclerosis, and his mom would regularly stop by to give him injections.
Richardson said White's death came as "a deep shock, because that was my best friend. And I miss Mr. White right now."
Leo Branton, who had known White since high school and lived near him for years, described him as the "nicest guy in the world."
"Never had a bad word to say about anybody; I've never heard him raise his voice," he said.
Correction: An earlier version of this article incorrectly stated the victims' ages. The post has been updated.