This is an archived article and the information in the article may be outdated. Please look at the time stamp on the story to see when it was last updated.
Authorities are seeking to identify a person of interest about a hoax bomb that was found at a Planned Parenthood clinic in Whittier, police revealed Tuesday.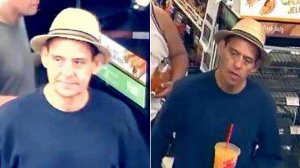 The fake device was planted at the national nonprofit's location at 7655 S. Greenleaf Ave. on Oct. 21, the Whittier Police Department said in a statement posted to its Facebook page.
The department also shared photos of an unidentified man it hopes to question in connection with the incident. Police did not say how he could be tied to the crime.
Seen as a flashpoint in the ongoing debate about women's reproductive rights, Planned Parenthood's facilities across the nation have been targeted with bombs, threats, vandalism, arson and even had its patients harrassed as they seek medical services.
On Nov. 27, 2015, three people were killed and nine wounded in a mass shooting at the organization's clinic in Colorado Springs.
Anyone who recognizes the man or has other information regarded the case can contact Whittier police at 562 567-9255.