This is an archived article and the information in the article may be outdated. Please look at the time stamp on the story to see when it was last updated.
Police asked the public for help over the weekend in their search for a man described as a person of interest in the attempted kidnapping and sexual assault of an elderly woman in Simi Valley.
Darnell Eugene McDuffie was named a person of interest in the May 6 incident, the Simi Valley Police Department announced in a news release Saturday.
No details regarding the kidnapping and attempted sexual assault were available in the news release.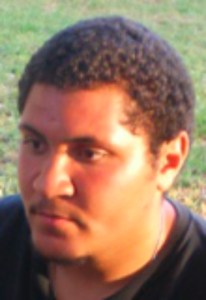 McDuffie was described as a 21-year-old black man. He stands about 5 feet 8 inches tall and weighs 230 pounds, according to the Police Department.
McDuffie also has a distinctive tattoo on the left side of his neck.
Anyone with information about McDuffie was asked to contact the Police Department at 805-583-6950.