This is an archived article and the information in the article may be outdated. Please look at the time stamp on the story to see when it was last updated.
Firefighters found a person and two dogs dead as they worked to extinguish a fire at a Jurupa Valley home on Saturday evening, authorities said.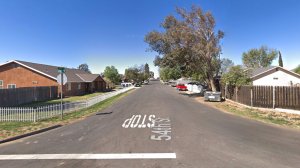 The fire was first reported my multiple callers about 8:45 p.m. at a house in the 10000 block of 54th Street, Riverside County Fire Department officials said in a written statement.
"The first arriving engine company reported a single family dwelling approximately 75 percent involved in fire," according to the statement. "Firefighters located one deceased victim inside of the residence."
No description of the victim was available.
Animal control officials were also summoned to the scene after two dogs were found dead inside the home, officials said.
The cause of the fire remained under investigation.