This is an archived article and the information in the article may be outdated. Please look at the time stamp on the story to see when it was last updated.
Santa Clarita Valley detectives were looking for the public's help Wednesday finding two people whose photos appeared in the "cloud" after a burglary victim's electronics were stolen from her home.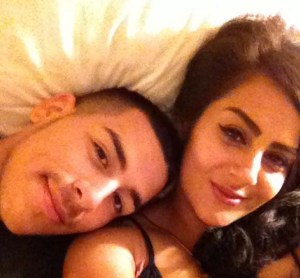 Several days after a Santa Clarita woman's home was broken into, the photos appeared on her "cloud" photo account, according to the Los Angeles County Sheriff's Department.
Electronics, cash, jewelry and other property was stolen during the July 30 burglary, which left the victim's home ransacked and the mesh screen of her kitchen window cut out.
UPDATE: Selfie-Takers Are No Burglars, Says Man Shown in Photos Distributed by Sheriff's Department
A few days later, the victim noticed selfies showing people she did not know appearing on her cloud account, the Sheriff's Department stated.
"Right now, we're not calling them suspects; we're calling them persons of interest. But we want to know and detectives want to speak to them about why these two people ended up on this victim's stolen property in the cloud," said Deputy Josh Dubin with the Sheriff's Department.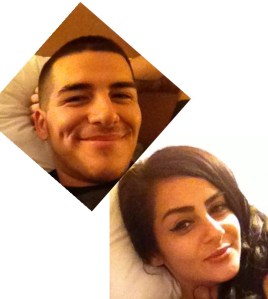 The photos, three of which were distributed by the department, show a man and a woman smiling and apparently lying in bed.
The victim did not recognize the couple.
"She said, 'I don't know who these people are,'" Dubin said.
Investigators said the two people had been identified by late Wednesday night, but they were still trying to figure out how their pictures ended up on the victim's account.
A woman contacted KTLA claiming to be the woman in the photo, saying she had not stolen a phone. A man who said he was her son also contacted KTLA and said the woman had gone to authorities and was "explaining what happened."
Many cellphones, including Apple iPhones, can be set to automatically sync with users' online photo accounts. In this case, the Sheriff's Department was not specific with how the photos appeared, only saying they showed up in the burglary victim's "'cloud' account."
No other details about the burglary were provided by authorities.
Anyone who knows the couple was asked to call 800-222-8477, or text the letters TIPLA plus your tip to 274637, or go to lacrimestoppers.org.