This is an archived article and the information in the article may be outdated. Please look at the time stamp on the story to see when it was last updated.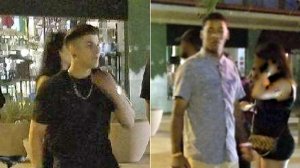 Detectives Monday released photos of two men who are being sought in connection with the death of a man who was sucker punched in downtown Riverside earlier this month.
Adam Valles had intervened in a fight after seeing a man jumped by four men near Mission Inn Avenue and Main Street on Aug. 12, according to his wife.
At some point, Valles was sucked punched by a person not involved in the initial confrontation and he fell and hit his head, police said.
He was hospitalized with a brain hemorrhage and was in a coma before he died, according to a GoFundMe page.
One of the photos released by police Monday show a man who appears to be in his early 20s who is of medium height and thin build. He has dark hair and was last seen wearing a black or dark shirt, gray skinny jeans and black shoes with white laces.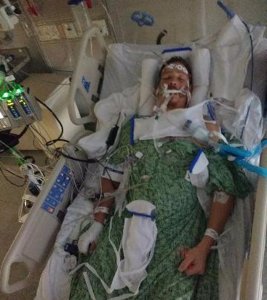 The second man is described as being in his mid 20s, of medium height and built. He has dark hair and was last seen wearing a light blue button up shirt, tan pants and black shoes.
Police did not elaborate on the men's exact role in the incident.
Anyone with information about the incident or the men can call Detective Brett Stennett at 951-353-7213 or email him at bstennett@riverside.ca.gov.
Correction: A previous version incorrectly described the events that led up to the victim's death. This post has been updated.