This is an archived article and the information in the article may be outdated. Please look at the time stamp on the story to see when it was last updated.
An innocent Pico Rivera homeowner was indeed killed by rounds fired into his forehead and leg by a sheriff's deputy in pursuit of a gunman, official confirmed Thursday.
The death of 54-year-old Frank Mendoza when deputies were exchanging gunfire with a wanted felon was a "tragic event" that left the involved deputies "traumatized," Los Angeles County Sheriff John Scott said.
Mendoza was killed Aug. 1 in the 9000 block of Rosehedge Drive during a fast-paced gun battle with 24-year-old Cedric Ramirez, who was shot dead by a SWAT team after an eight-hour standoff in which he took Mendoza's wife hostage.
Autopsy results confirmed that a deputy's bullet killed Mendoza, though ballistics analysis had yet to determine which deputy fired the fatal round, Scott said at a news conference.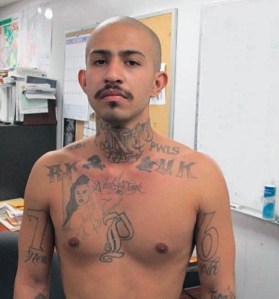 "We agonized over this from Friday night till this morning, and we will continue to agonize over it because someone was killed, an innocent person in this case, that we have responsibility for," Scott said.
"It was a very quick and very blurry situation and it happens within an instant," the sheriff added.
The Sheriff's Department was covering funeral expenses and paying for housing for some members of the Mendoza family, he said.
Authorities were searching for Ramirez in connection with an arrest warrant after he failed to report to probation officers after being released from state prison on a gun charge in January. He was an active gang member, according to the Sheriff's Department.
During the search for Ramirez, he fired shots from a driveway and then entered Mendoza's home. Mendoza's son and two grandchildren came running out.
Seven seconds after Ramirez fired at deputies, one of those deputies shot another man running out of the home, mistaking him for Ramirez.
The victim turned out to be Mendoza, who was markedly older and larger than Ramirez, according to Scott.
"This was a highly dynamic event, in which deputy sheriffs were forced to make split-second decisions in an effort to rescue family members from the home," Scott read from a written statement. "The outcome was the heartbreaking death of an innocent man."
As the standoff continued, it took eight minutes for Mendoza to receive medical attention, Scott said.
Asked if deputies should be more cautious, given the killing of another man fleeing a suspect in West Hollywood last year, Scott said the situations were different.
"You can't step back when you're being shot at. You have to take action," Scott said. "In this case, it was different than West Hollywood in the sense that they were being fired on."
Blame should rest in part with Ramirez, Scott said.
"Let's not forget the suspect who started this whole thing," Scott said. "He created a situation that brought harm to the family."