This is an archived article and the information in the article may be outdated. Please look at the time stamp on the story to see when it was last updated.
Christopher Hubbart, the man dubbed the "Pillowcase Rapist," was taken back into custody, the Los Angeles County District Attorney's Office confirmed early Tuesday afternoon.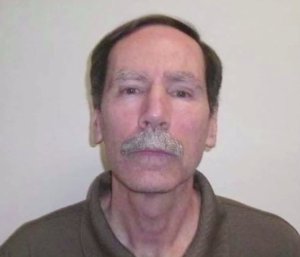 "He was taken into custody this morning," Jane Robison of the DA's Office wrote in an email. She said she did not have additional information, referring KTLA to the California Department of State Hospitals. 
A spokesperson for that department responded to a request for information in an email by saying they could not confirm or deny he was a patient at a state hospital due to federal and California privacy laws.
The L.A. County Sheriff's Department also could not confirm Hubbart was in its custody.
Hubbart, who was convicted in the rapes of dozens of women in Southern California, was released to a home east of Palmdale two years ago despite wide opposition that included the DA's office, local politicians and Antelope Valley residents.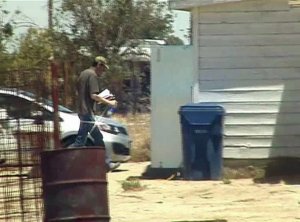 Now 65, Hubbart was first sentenced for assaults in Southern California in 1972. He was released to the San Francisco Bay Area seven years later, where he reoffended and sexually assaulted a series of women, court records showed.
He received a 16-year prison sentence in 1982, but was released after serving half that time.
After his second release, Hubbart again reoffended and was in state custody between 1996 and 2014.
Hubbart, who has been ruled a sexually violent predator under state law, was released from a mental hospital in July 2014 on the orders of a San Francisco Bay Area judge.  He was placed in a home on a dirt road near the community of Lake Los Angeles in the unincorporated Antelope Valley.
The DA's Office had requested the convicted rapist's conditional release be revoked, but it was denied by a Santa Clara County judge in May 2015.
Protesters gathered at Hubbart's Lake Los Angeles home on Tuesday.
Sharon Duvernay, who has lived near Hubbart for more than two years, told KTLA that she protested Hubbart's presence for a whole year.
"That was very very difficult, and yet he would do all kinds of things that would break his contract, but he was never taken away until now," she said.
She said she saw three cars unmarked cars show up Tuesday morning and authorities took Hubbart into custody.
Georgia Hillman, another neighbor, said she was surprised but excited to hear about Hubbart being taken into custody Tuesday.
"We knew it would happen, we didn't know when or why or how, but he's a repeat offender," Hillman said.
"He's the worst of the worst, and we knew it would happen sooner or later."
KTLA's Jennifer Thang and Cindy Von Quednow contributed to this story.