This is an archived article and the information in the article may be outdated. Please look at the time stamp on the story to see when it was last updated.
The owner of four pit bulls that fatally mauled a woman in Littlerock last year was sentenced to 15 years to life in prison on Friday.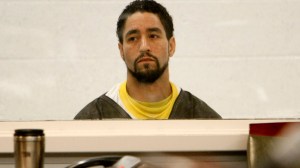 Alex Donald Jackson, of Littlerock, was convicted of second-degree murder in August following the death of 63-year-old Pamela Devitt.
Devitt, from Palmdale, was out for a walk on May 9, 2013, when she was attacked and killed by the four pit bulls owned by Jackson.
A passing motorist witnessed the attack and tried to scare the dogs by honking, but the pit bulls didn't leave until a responding Los Angeles County Sheriff's Department deputy was able to chase them away.
Devitt suffered 150 to 200 puncture wounds in the attack and died from loss of blood while being transported to the hospital, according to officials.
DNA tests found Devitt's blood on four pit bulls that were seized from Jackson's home, the Sheriff's Department stated.
Dogs owned by Jackson were the subject of four previous dog attack reports since 2006, according to the Los Angeles Times.
The previous reports were one of several reasons why L.A. County prosecutors decided to file charges against Jackson, officials said in May 2013.
KTLA's Ashley Soley-Cerro contributed to this report.