This is an archived article and the information in the article may be outdated. Please look at the time stamp on the story to see when it was last updated.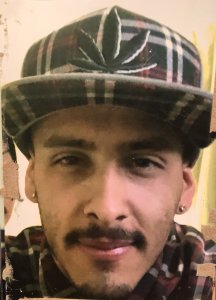 A man wanted on a murder warrant in connection with the death of a man found badly injured outside a grocery store in Redlands last month was located and arrested on Thursday, police said.
Isaac Santos Lucero, 25, was found in Bakersfield and taken into custody in the afternoon, Redlands police said.
The department indicated it had received several tips on the suspect's whereabouts after issuing a public plea for information on Lucero on Wednesday.
Lucero, described by police as a transient, is accused of killing 57-year-old Redlands resident Raymond Anthony Jimenez.
Jimenez was found unconscious outside the Smart & Final on Redlands Boulevard on July 12.
Although paramedics who responded initially believed he suffered an overdose, physicians at Redlands Community Hospital later determined he had sustained traumatic injuries consistent with an assault.
The victim was removed from life support and died on July 23, police said.
Detectives believe Lucero was with Jimenez in the time leading up to the fatal assault. Police on Wednesday released surveillance footage they said shows him at a convenience store near the Smart & Final the morning of July 12.
Lucero has already been charged with murder by the San Bernardino County District Attorney's Office, according to police.