This is an archived article and the information in the article may be outdated. Please look at the time stamp on the story to see when it was last updated.
Hemet police have arrested a 33-year-old man after a family member reported he had killed his 32-year-old girlfriend, authorities said Wednesday.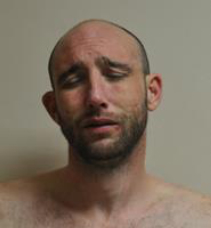 Hemet resident Vincent Marples was found in his vehicle Tuesday with the deceased body of his girlfriend, Cassandra Taylor, around 2:47 p.m. in a hilly area southeast of State Street and Gibble Road, according to a statement from the Hemet Police Department. Officers were able to locate the couple with aerial support from the Riverside County Sheriff's Department based on a vehicle description and general area provided by a relative of Marples', police said.
Upon further investigation, detectives determined an altercation had taken place between Taylor and Marples, who were at the location for some time within the past 24 hours, officers said. The argument resulted in Taylor's death, authorities said, declining to provide further details.
Marples was taken into custody and his bail has been set at $1 million.
Anyone with further information regarding the incident can contact Hemet police at 951-765-2421.