This is an archived article and the information in the article may be outdated. Please look at the time stamp on the story to see when it was last updated.
Police on Tuesday asked for the public's help in the ongoing investigation into the death of a 59-year-old man who was brutally beaten outside a Riverside barber shop before being fatally stabbed.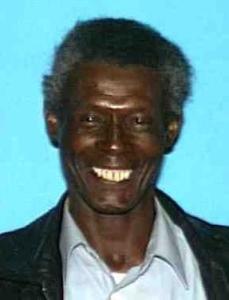 Edward Dickerson, an amputee who used a wheelchair, was pronounced dead at the scene in the 3300 block of Iowa Avenue (map) on the morning of Aug. 3, the Riverside Police Department said.
Officers responded about 4:35 a.m. to a 911 call reporting a "man down" near a business at the location, according to a news release.
The victim appeared to have been assaulted, and an autopsy later revealed he had been beaten and stabbed, the release said.
The two assailants are described as white or Hispanic, 25 to 30 years old.
"One of them may be less involved than the other one, and if that's the case, I need to know about it now, because right now we're looking for two suspects — equal liability here," police Detective Mike Medici said Tuesday.
The incident, which lasted almost thirty minutes, was partially captured on video by a surveillance camera, police said.
"They beat him senseless,"Medici said. "I can't even really tell you what a motive is at this point."
Dickerson, a transient who frequented the area and was called by the nickname "St. Louis," was known to solicit money from patrons of the strip mall where the barber shop is located, according to investigators.
"He would greet me, say, 'Hi, big guy,'" said Xiao Lu, owner of the Boba Fiend Tea House. "Everybody kind of knew him, but not really on a personal level."
Authorities are seeking witnesses who may have been in the area between midnight and the time Dickerson was found.
Anyone with information was asked to call Detective Mike Medici at 951-353-7104 or Detective Adrian Tillett at 951-353-7105.